PLD Resource Competition
The winner of the PLD resource competition was drawn at the NCCD PD event and the winner was Kate Hopkins! The package will be going out to her shortly.

"Understanding the NCCD for LDA Consultants" PD
The event was held on Wed 8th Feb and was attended live by around 40 Consultants.
For slides and a recording of the event, click here.
On this page:
Consultant Support
LDA highly values its Consultant Members. Please be aware that should you have any questions or require support with your renewal or any other LDA related matter, we encourage you to reach out to our Consultant Convenor (Anne Bellert) on consultant.convenor@ldaustralia.org or our Consultant Administrator (Bec Rangas) on consultant.enquiries@ldaustralia.org and of course you can always call on 1300 756 206.
Useful Documents:
Declaration for those not Practising Privately (Teachers only, Insurance exemption)
How to Renew
In order to renew your Consultant Membership, you will need to provide the required documentation. We encourage you to upload documents as they become available and to check that they are provided a week before your membership expiry, to allow time to review these prior to payment. You will receive reminders 4, 3 and 1 week before your renewal is due. Please see information on the required documentation below:
You will need to upload the following documents to "Documents" section of your Member Dashboard in order to renew your membership:
Professional Body Registration (If you have a special exemption, you will need to upload a WWCC or police check)
Certificate of Currency for Professional Indemnity and Public Liability Insurance (receipts or confirmation emails will NOT be accepted) OR a signed Declaration that you are not consulting privately. If you would like to find out more about the insurance recommended by LDA, please see below
Fill in the "PD Points" form on your Member Dashboard with the LD related PD you have completed within your membership period. Please also upload supporting documents such as certificates to the Document Upload section of your Member Dashboard.
To pay for your membership renewal, ensure you have entered your credit card details into your member dashboard. In exceptional circumstances, an invoice can be issued by request to consultant.enquiries@ldaustralia.org.
If you would like more information about insurance options, please contact the Consultant Administrator on consultant.enquiries@ldaustralia.org.
Listing yourself on the Online Referral Service (ORS)
To join the ORS, log into your member account and go to "Update Your Details & Membership".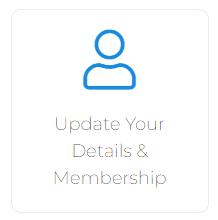 Click on "I would like to be included in the consultants directory ($100.00/year)".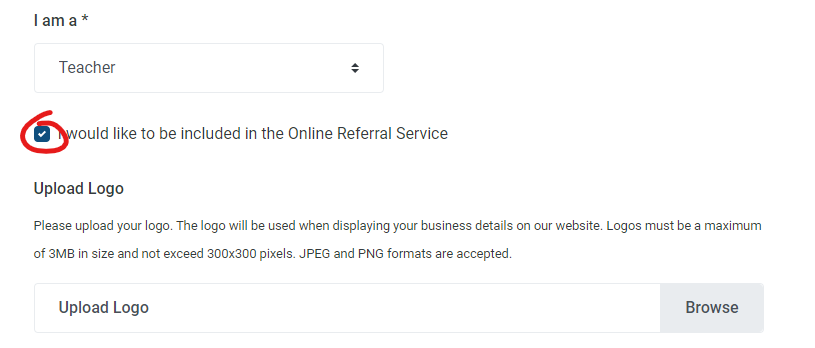 Options for you to upload a logo or your photo (optional), select your areas of Expertise/Speciality and enter a Bio/Summary will appear and you will need to fill these in.

Once you have filled in the details above, click the "Pay Now and Update Account" button at the bottom of the screen.
You will now be listed on the ORS. We highly recommend you do a search on the website that should include you in the results and check to make sure that you appear. This also gives you an oportunity to check that you are happy with the result.
Removing yourself from the ORS
If you are at capacity and can not take on any more students, please remove yourself from the ORS temporarily. You can do this by un-ticking the "I would like to be included in the consultants directory ($100.00/year)" option and then clicking "Pay Now and Update Account" at the bottom of the screen. You can add and remove yourself as you wish and you will not be charged more than once in a membership year.
Resources
Here are usefuls links to free resources that have been recommended by Consultants. Please email consultant.convenor@ldaustralia.org if you have something you would like to add.
Interesting Blogs and Websites
Useful links to Government Education Websites
Book, Journals and Other Publications
Meeting Minutes
Network Minutes